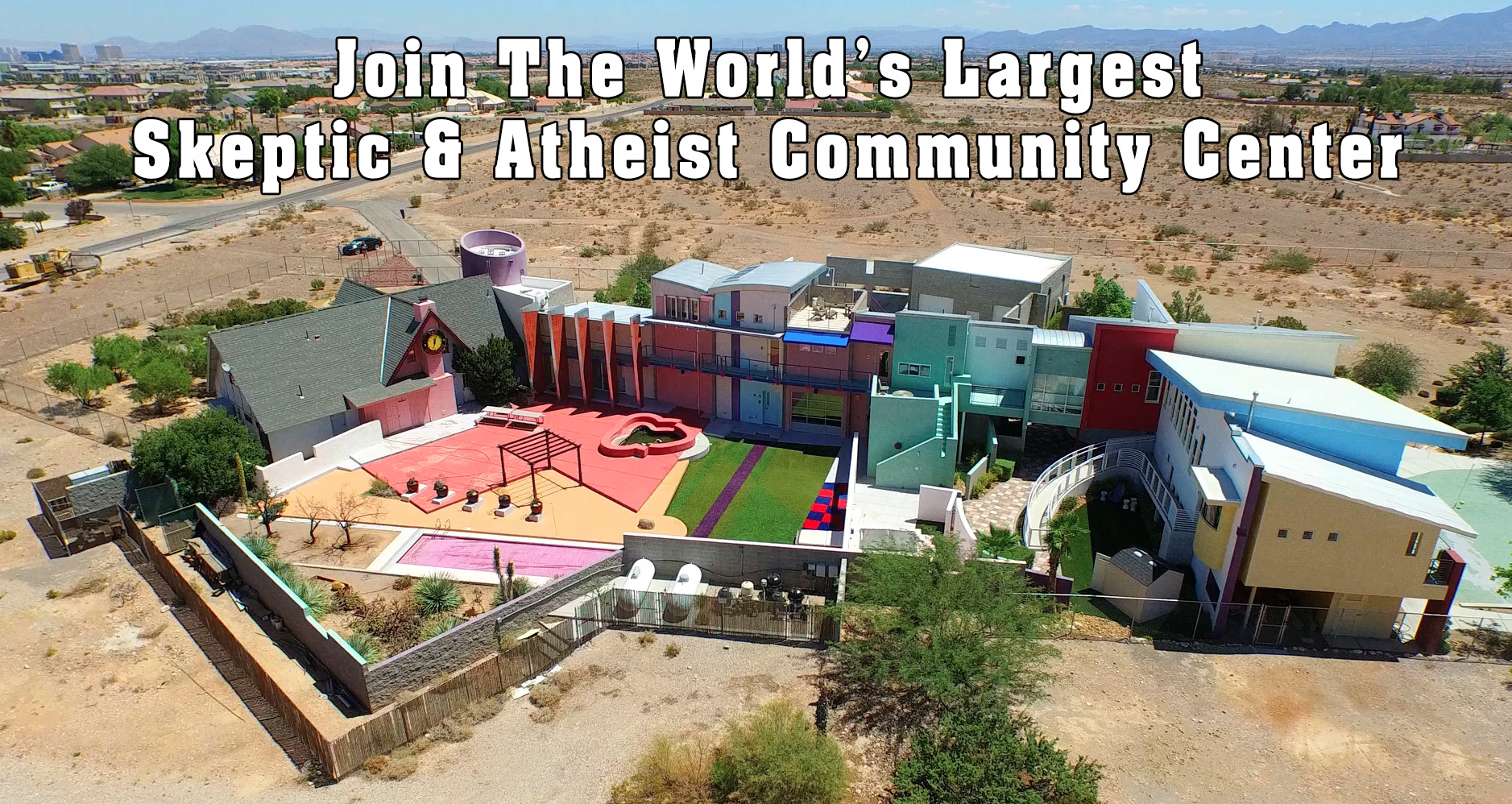 Help turn Penn Jillette's old home into
The largest skeptic and atheist community
center in the world
AND
THE UNITED CHURCH OF BACON
Headquarters and Community Center
Penn is the louder half of Penn & Teller, the magic act and longest running show in Las Vegas history. For twenty years he's used his famous home in Las Vegas to host private events with celebrities like Bob Dylan and Richard Dawkins. It's been an oasis of reason and science in the desert.
Now that he's moved to a new family-friendly home in the suburbs, developers want to knock down his old place for cookie cutter houses.
No said a group of friends! Let's buy the place and let the United Church of Bacon manage it and do something good for atheists and skeptics. For that, we're raising money, and we only have until the end of the year to do it.
You now have the chance to do something amazing. You can help start the world's largest skeptic and atheist community center and the United Church of Bacon's headquarters in Penn Jillette's former home!

A Place For Those Who Don't Believe
We'll need to:
Purchase a stage, a sound system, and seating for performances and weddings
Cover operational costs, including utilities, cleaning, and insurance
Build parking areas, a new roof for the A-frame and make upgrades to the house
Promote events, which will be critical to raising awareness, with photography and videography, through the website, social media, and directly to the press
Fund live webcasting of targeted events to engage with the wider world
Hire staff to manage the property, nurture donor relationships, partner with community groups, and organize event
What will you do with the money if you cannot raise enough?
If we don't meet our goal to raise enough funds to keep the Slammer,
the United Church of Bacon plans to buy a less expensive property
or donate the money to one or a few of our selected charities.
Watch a video of Penn Jillette discussing
the largest skeptic and atheist
community center in the world HERE.
PERKS   PERKS   PERKS   PERKS
Donate to our Indiegogo campaign!
The More you donate, the better the
PERKS:

Get a phone call from GOD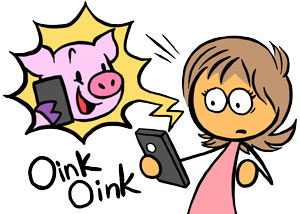 Get a United Church of Bacon Holy Book Voucher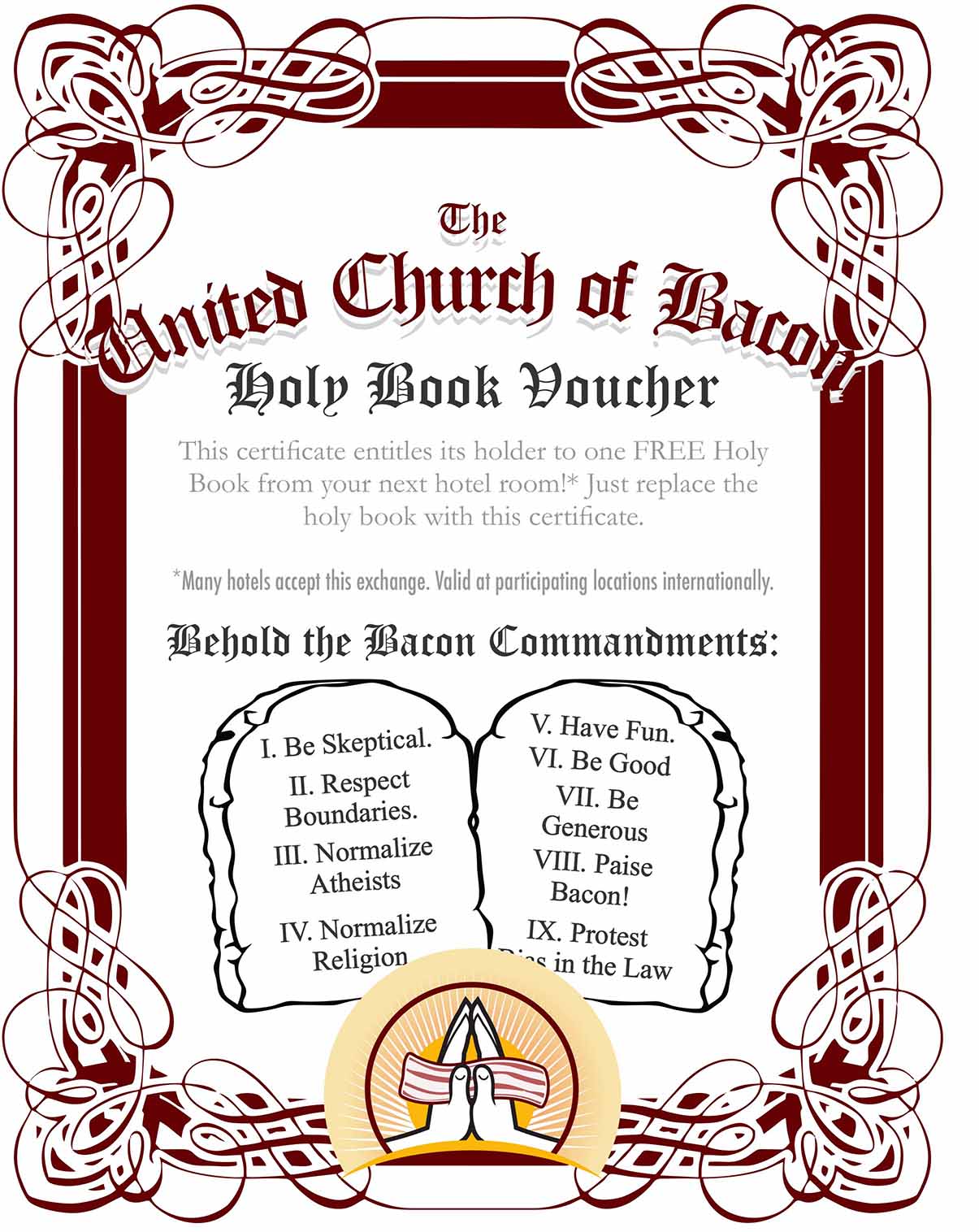 Get a Personalized FREE SPEECH Brick
in the Nevatican Wall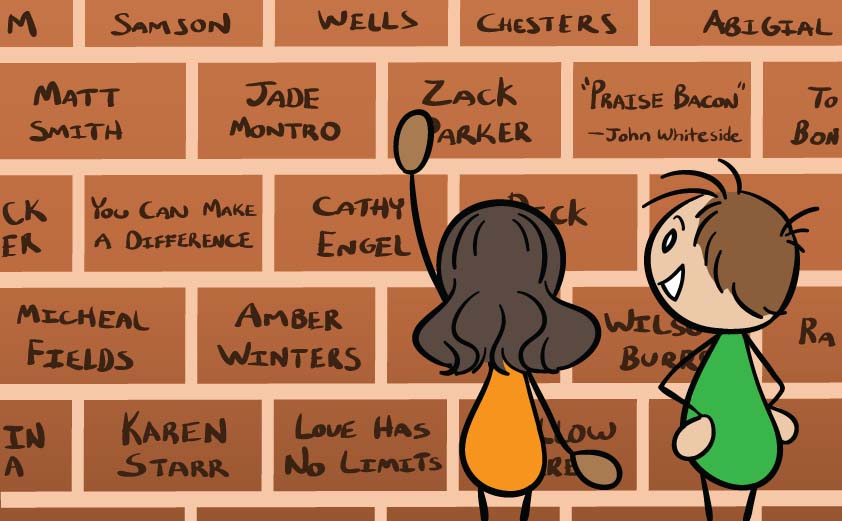 Get a Small Event at The Center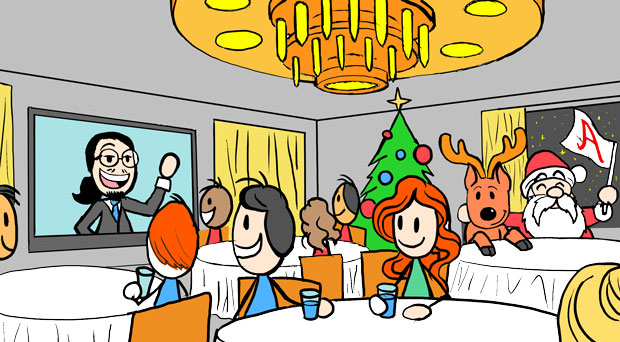 A VIP Wedding or Big Celebration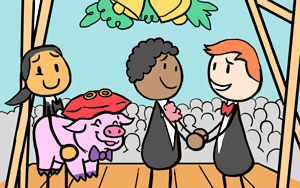 Our Need is Urgent
We only have 2015 to plan and raise funds
for the community center. That's why we
need your urgent help, and your
participation too. The best way for us
to know how to serve you is to invite
you to take part!
Please donate to the United Church of Bacon's
Indiegogo Fundraiser to help build the
largest skeptic and atheist community center in the world!