Sign our Petition
Put pressure on Wells Fargo Bank and government oversight! Thank you to the more than 2,000 people who liked or signed our first petition in just one day! Please take just 60 seconds to sign our 2nd petition, which includes updated information and is the main one we are using now.
Attend our Protest
Email info@unitedchurchofbacon.org  for details of the nationwide protest we are staging, centered in Las Vegas, on Wednesday April 15 and Friday April 17. We're going to have a TV news crew coming, jugglers, and lots of fun, all while standing up to end discrimination. We're having a big afterparty too, to thank those coming in from all over and from hours and hours away too!
Attend in Las Vegas, or stage a walkout or close your Wells Fargo account in your own town!
Press Release
FOR IMMEDIATE RELEASE
National Atheists Storm Las Vegas to Protest Wells Fargo Discrimination
Las Vegas, Nevada
April 8, 2015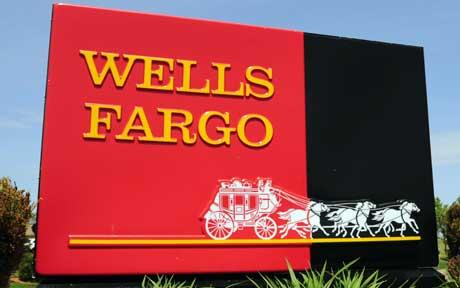 Las Vegas will become the center of the secular movement next week, when national leaders gather to protest discrimination by Wells Fargo Bank.
The most prominent secular leaders will attend, from groups including American Atheists, the American Humanist Association, the Secular Student Alliance, the Secular Coalition for America, the Military Association of Atheists & Freethinkers, and the Secular Policy Institute. Local secular leaders, celebrities, and secular supporters from Las Vegas and from Hollywood will also attend.
Wells Fargo refused services to a bank customer in a clear case of discrimination against those who don't believe in God. "Wells Fargo claims to have a zero tolerance policy towards discrimination and harassment," said John Whiteside, who was discriminated against, "but the hatred of atheists, atheophobia and secularphobia, has no stigma, unlike homophobia, Islamophobia, anti-Semitism, and racism. That needs to change." In 2012, Wells Fargo paid $175 million to settle federal accusations that it steered black and Latino customers into bad loans with high fees, in violation of the Fair Housing Act. In December 2014, Chicago's county sued Wells Fargo for discriminating against black, Hispanic, and female mortgage customers.
Whiteside is the leader of a national church with 4,000 members that he co-founded with friends of magician Penn Jillette from Penn & Teller. His organization is a real, legal church, but was given a funny name, The United Church of Bacon, to dramatize how mainstream churches unfairly get special legal privileges above non-religious non-profits. They thought, "Why shouldn't we start a church and get the same rights, such as performing legal weddings?"
It's congregation is asked to give to secular charities, Opportunity Village, and the Leukemia and Lymphoma Society. The church also fights discrimination. Then it became the victim of discrimination.
In 2014, as a bank customer, Whiteside visited the Wells Fargo at 1121 South Las Vegas Blvd, Las Vegas to get a church document notarized, but was refused. Notaries simply check IDs and watch you sign. They are not attorneys or government watchdogs. According to the National Notary Association's Public Code of Professional Responsibility, notaries may not refuse service because of a personal opinion about whether a document represents a smart business decision or is good for society. "The Notary shall not refuse to perform a lawful and proper notarial act because of the signer's race, nationality, ethnicity, citizenship, religion, politics, lifestyle, age, disability, gender or sexual orientation, or because of disagreement with the statements or purpose of a lawful document." Whiteside's ID was accepted and his church had an account at Wells Fargo. There was no possibility for cause for rejecting his request.
Whiteside asked Wells Fargo and the Nevada Equal Rights Commission to investigate, but they stonewalled him. The only explanation is that Wells Fargo discriminated because Whiteside's church says that God does not exist.
Collectively the leaders will gather next week to demand that Wells Fargo retrain employees to address atheophobia and secularphobia, affirming that their zero tolerance policy for discrimination also protects atheists. They will meet on Wednesday, April 15th at the Wells Fargo located at 1121 South Las Vegas Blvd, Las Vegas, at 4:30 p.m. They will close their Wells Fargo accounts and issue a warning to Wells Fargo that secular people cannot be ignored. They represent 20% of the US population.
The national secular leaders have also scheduled private meetings with local politicians. They will gather again on Friday, April 17th to trigger a nationwide protest, asking their collective five million members and followers to close their Wells Fargo bank accounts.
Press is invited to attend.
About the Organizations
The United Church of Bacon is a real, legal church that was founded in 2010 to protest the privileges that religious organizations get in the law. They've raised nearly $100,000 in 2014 alone for other charities. See http://www.unitedchurchofbacon.com
American Atheist is the premier organization fighting for the civil liberties of atheists and the total, absolute separation of government and religion. The Military Association of Atheists & Freethinkers educates and trains both military and civilian communities about issues relating to nonbelievers in the US Armed Forces. The Secular Student Alliance empowers secular students to proudly express their identity, build welcoming communities, promote secular values, and set a course for lifelong activism. The Secular Coalition for America lobbies the U.S. Congress on issues of special concern to secular people. The Secular Policy Institute is the world's largest secular think tank and world's largest coalition of secular groups.
Click HERE for our media kit.
Media Contacts
John Whiteside
info@unitedchurchofbacon.org
702-265-7722